Improtant date
ICPRE2021 is calling for papers, you are request to submit your paper before the deadline. Each paper will be reviewed after paper receiving. It will take around 20-30 days for result feedback. So your early submission will be highly suggested in order to get the review result as early as possible.
Full Paper Submision

March 5, 2021
Notification Date

April 10, 2021
Registration Deadine

April 30, 2021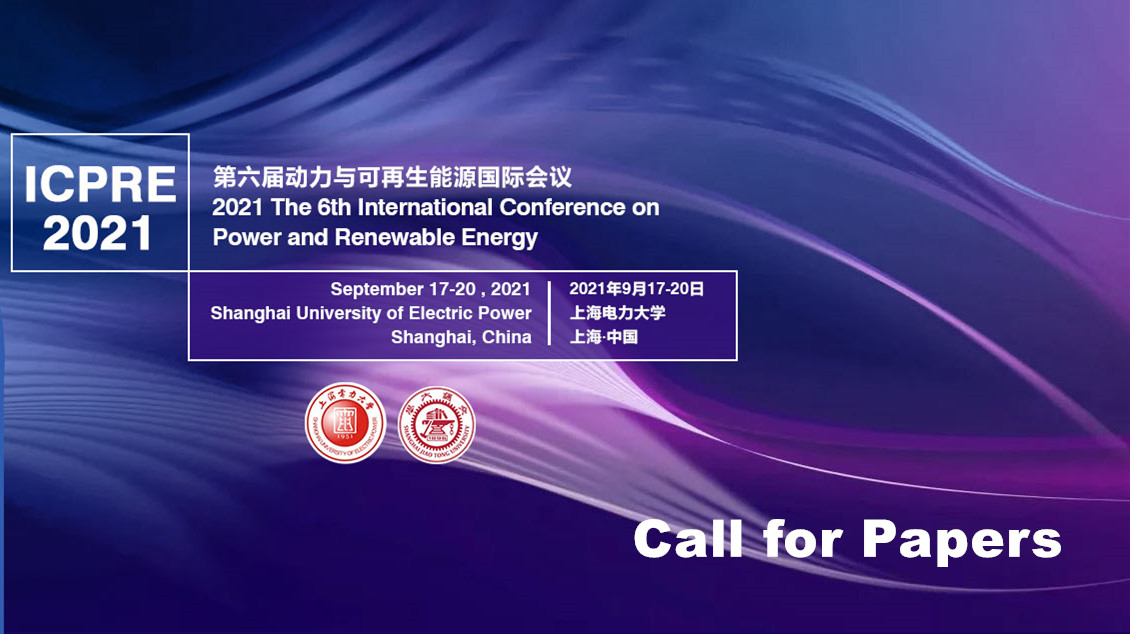 For listener participation, there is no need for you to submit any paper. You can register directly. Please return the filled registration form to the conference secretary by email: icpre@young.ac.cn . If you didn't get any reply within 2-3workdays, please do contact the secretary to get confirmation.
Submission Requirement
1. Language
English is the official language of the conference; the paper should be written and presented only in English.

2. Presentation & Publication (Full paper)
Full paper is requested, if you are also considering publishing your paper. For submission, each paper should be at least with 4 full pages by following the template so that it can meet the publication pages. For accepted papers, one registration covers 5 pages including tables, figures and references, and additional pages will be chargeable.

3. Oral Presentation Only (Abstract)
If you just want to make an oral presentation without paper publication, then you can only submit an abstract.

4. Academic Ethics
Articles submitted to the conference should report original, previously unpublished research results, experimental or theoretical and must not be under consideration for publication elsewhere. We firmly believe that ethical conduct is the most essential virtue of any academic. Any act of plagiarism is unacceptable academic misconduct and cannot be tolerated. If an author is found to commit an act of plagiarism, the following acts of sanction will be taken:
1). Reject the article submitted or delete the article from the final publications.
2). Report the authors violation to his/her supervisor(s) and affiliated institution(s)
3). Report the authors violation to the appropriate overseeing office of academic ethics and research funding agency.
4). Reserve the right to publish the authors name(s), the title of the article, the name(s) of the affiliated institution and the details of misconduct, etc. of the plagiarist"